Copper Mountain
The Crystal rep said 'you must go to Copper Mountain for the day it is awesome!!' So we went, once in Copper we went up to the much vaunted powder bowl via the drag lift from hell and rode the bowl down, truth is the snow condition was not great so we didnt do it again.
The single distinguishing factor of Copper Mountain was the amazing lift queues!!! Six deep and up to 45 mins queuing, after the peace and quiet of Winter Park this was quite a shock...America's answer to Courchevel 1850 on half term!!! To be fair it was American Spring Break which meant the kids were home from school. We are glad we rode the mountain but I dont think we will be going back!!
The Powder Bowl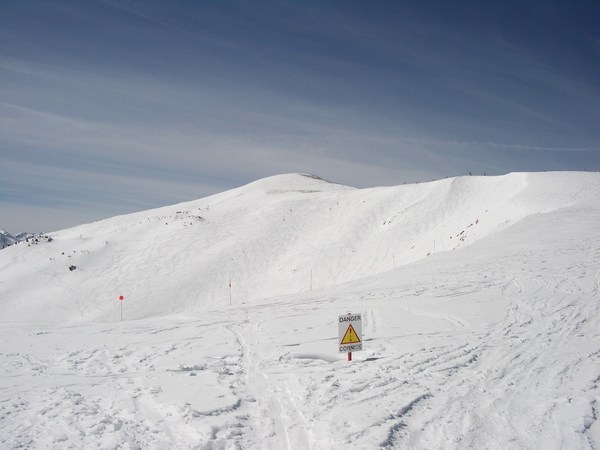 Looking across the bowl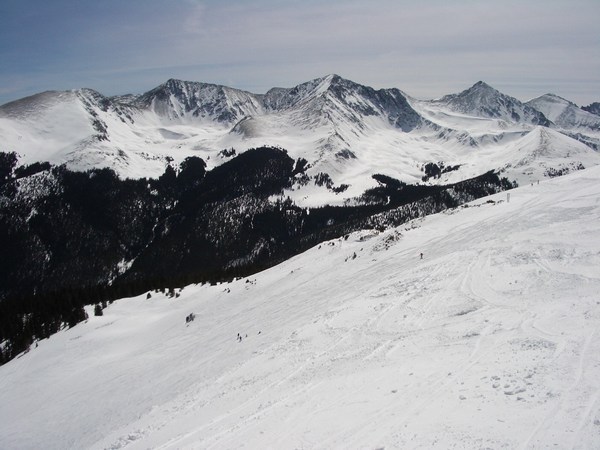 Are we really going down there??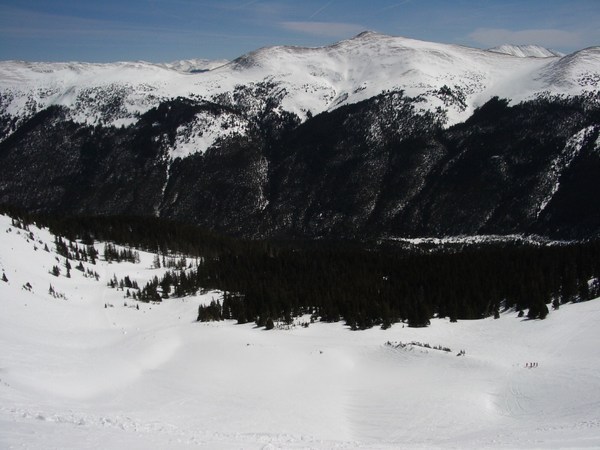 Another view down the bowl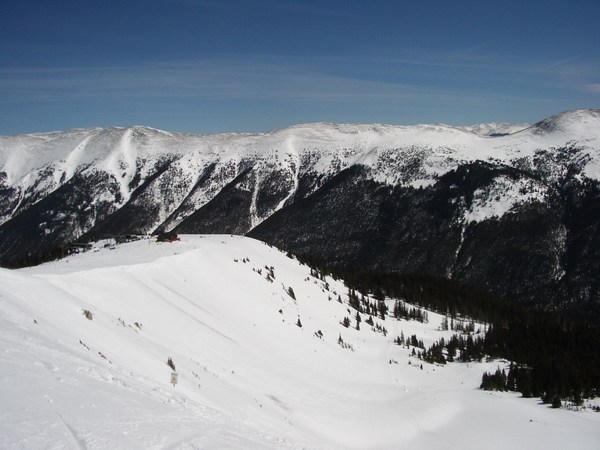 Jon riding across to join me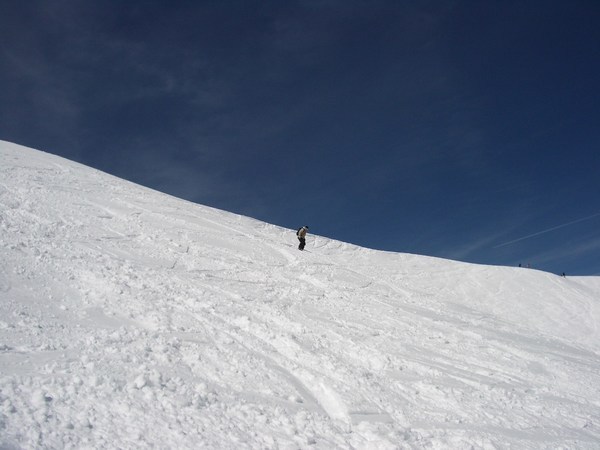 Here he comes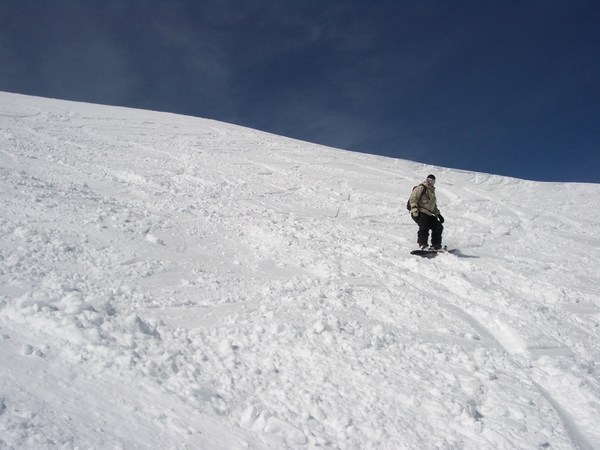 Ok Jon, lets go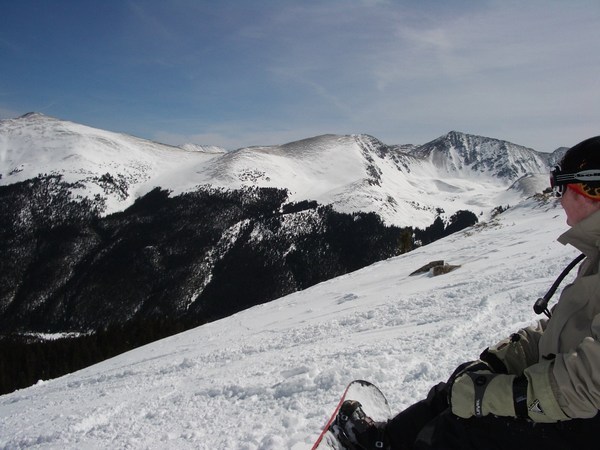 Did we really just ride down that??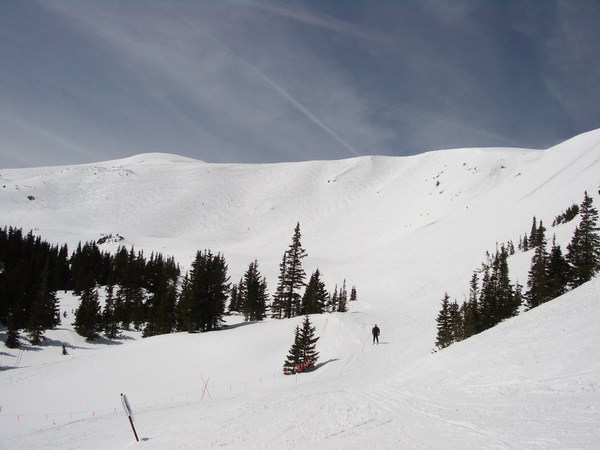 Made it!!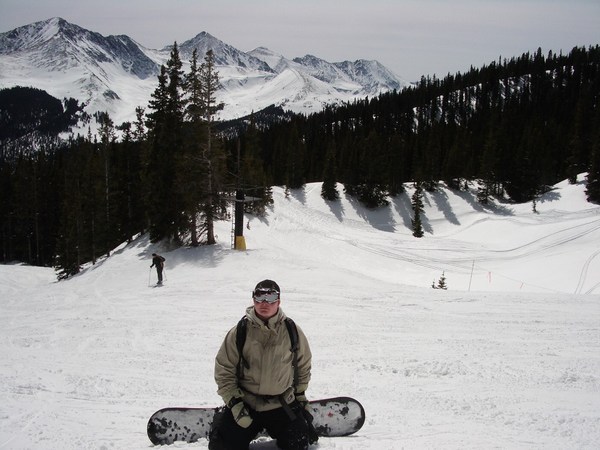 Looking down Copper Mountain