Pauls Photos
The Adventurer!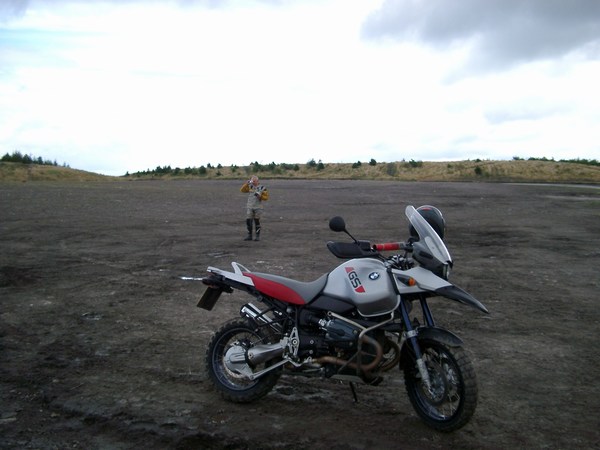 Some of the Bikes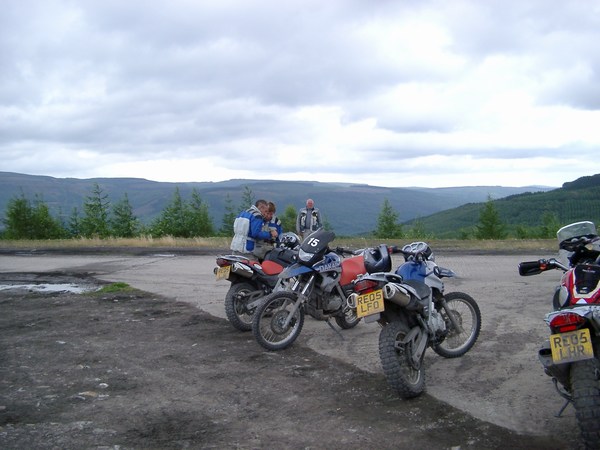 Loitering with intent 1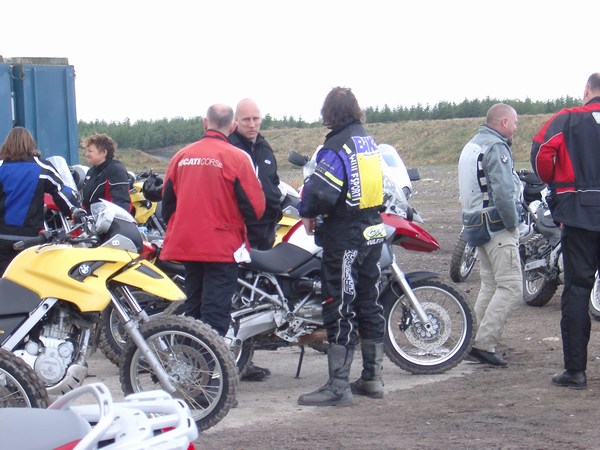 Loitering with intent 2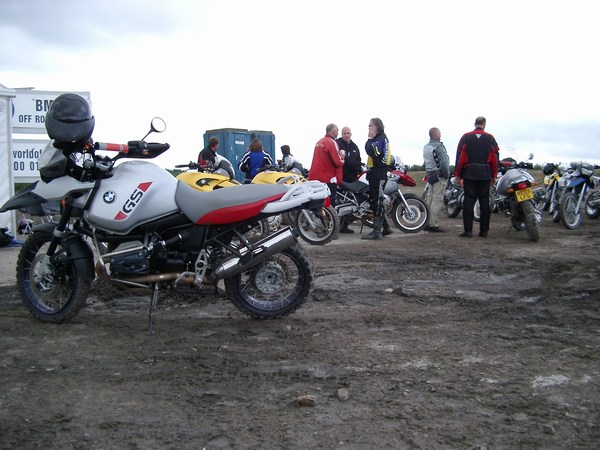 The 'Chuck Wagon'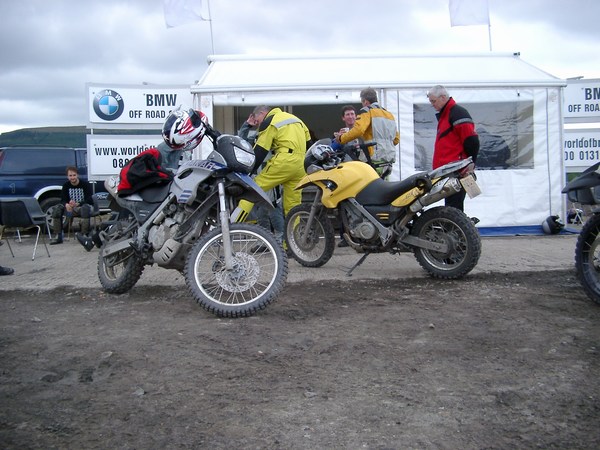 Lowering Skies
I am sure it was a lot steeper than this!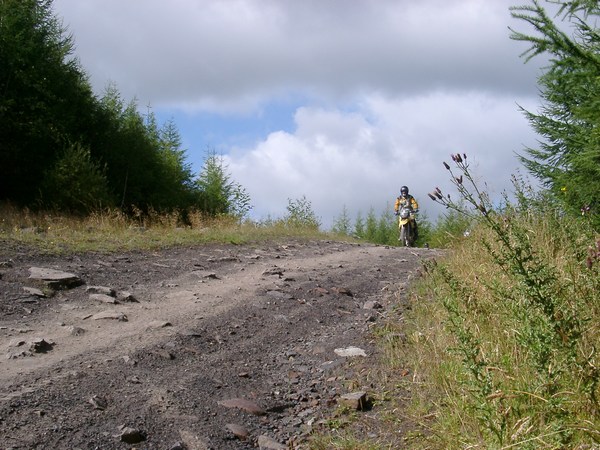 John downhill 2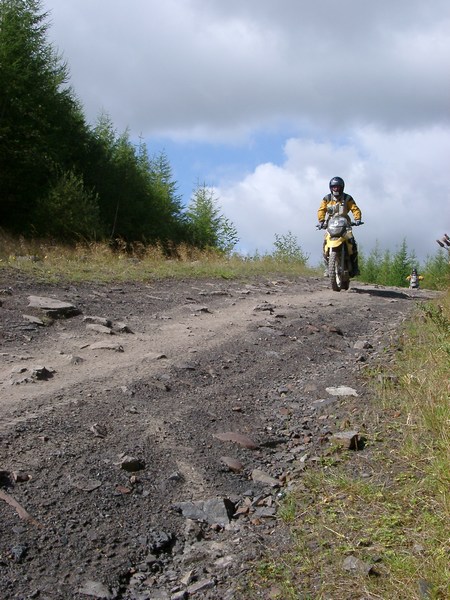 John downhill 3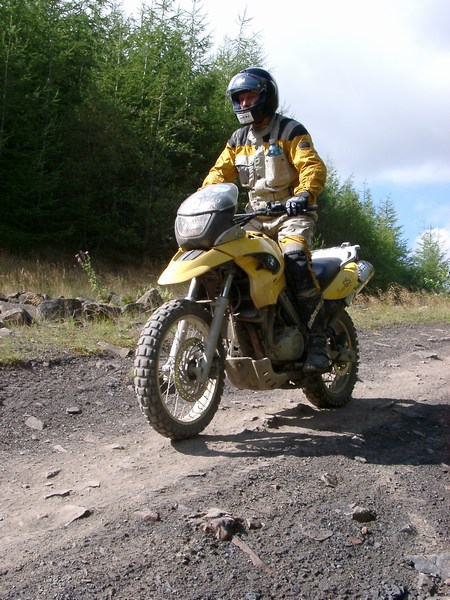 John downhill 4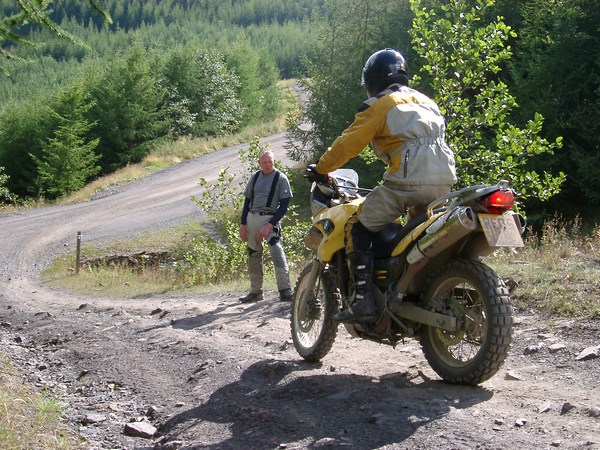 John downhill 5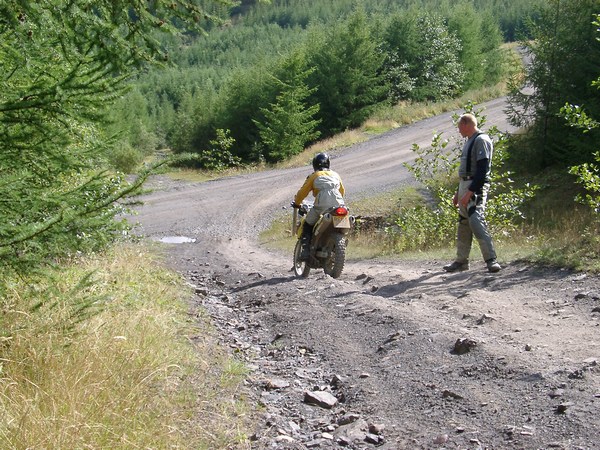 Richard downhill 1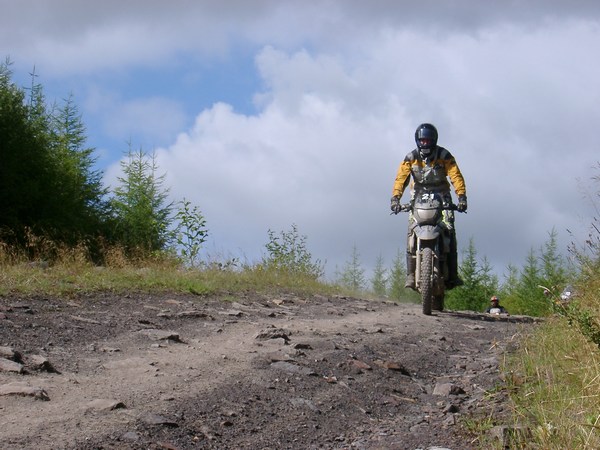 Richard downhill 2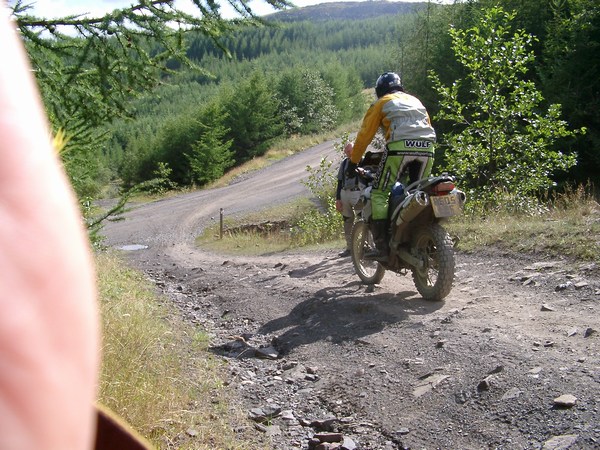 Colin downhill 1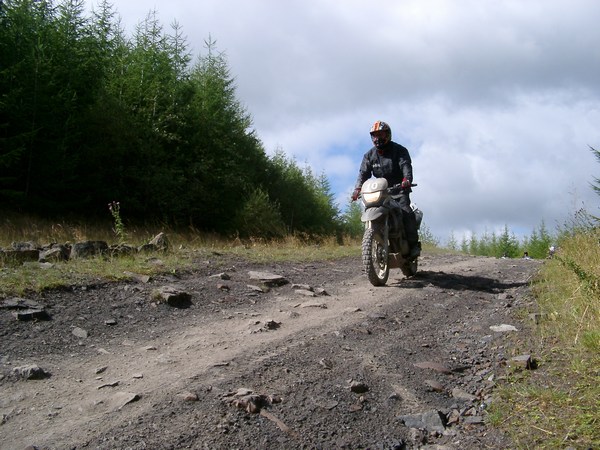 Dave downhill 1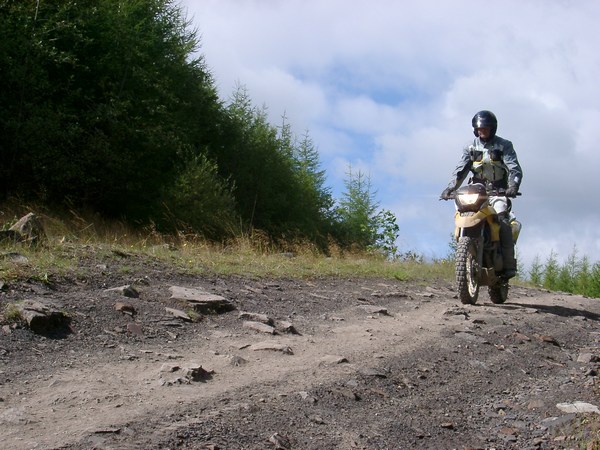 Dave downhill 2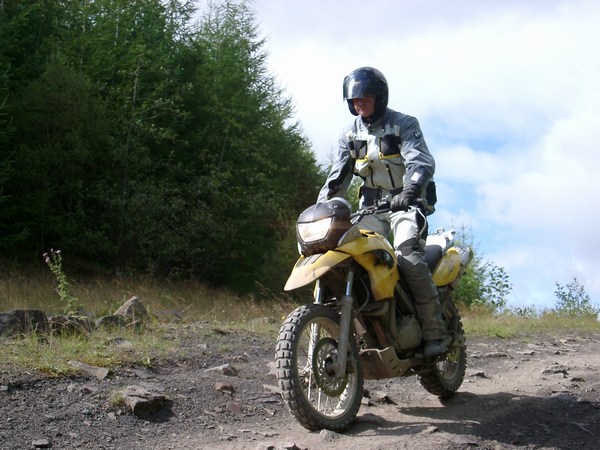 Mark downhill 1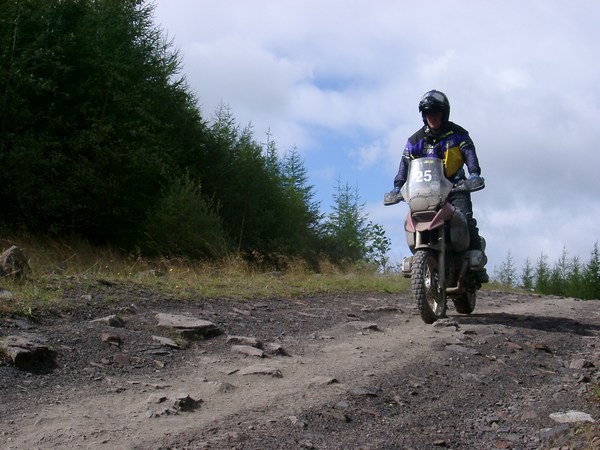 Robert downhill 1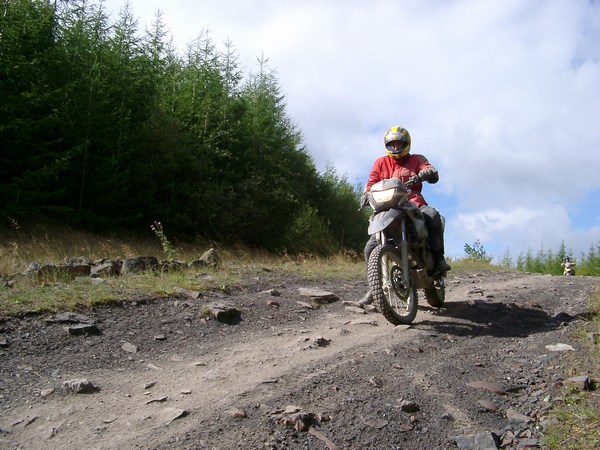 Robert downhill 2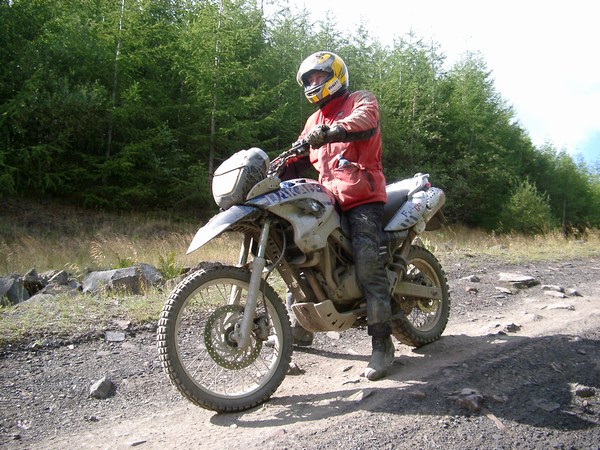 John downhill 6
Phew, time to relax!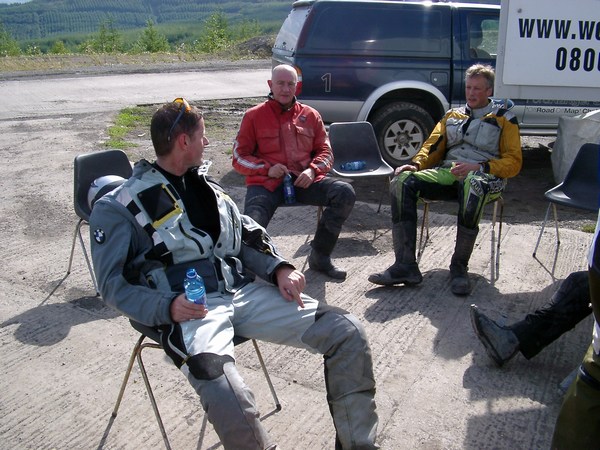 How did that get down there?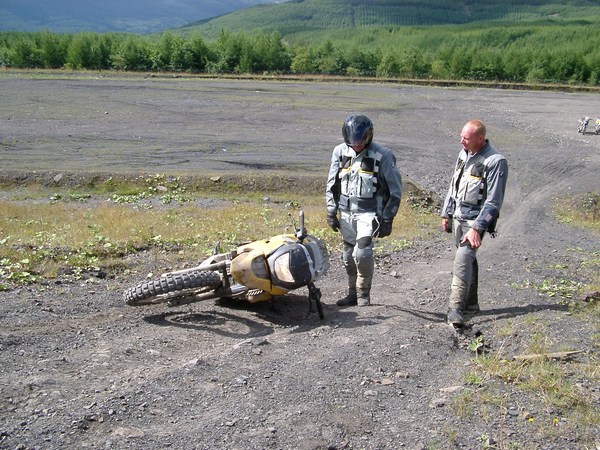 Gently does it!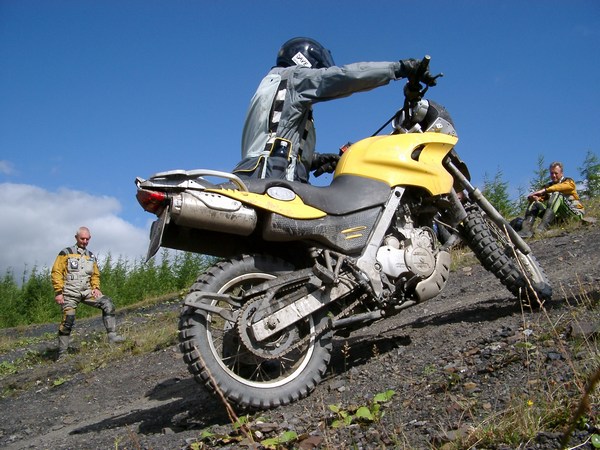 Almost half way round!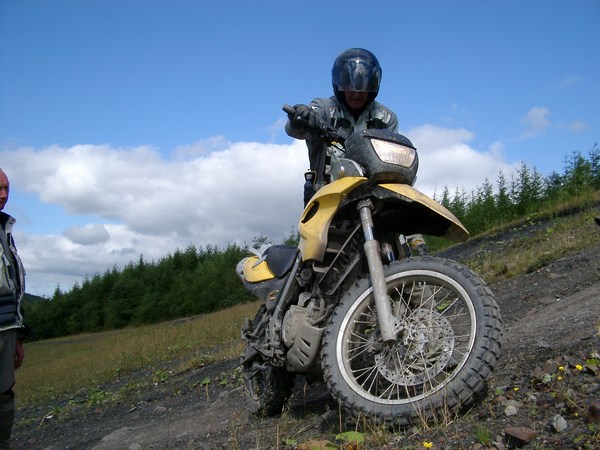 Nearly pointing downhill 1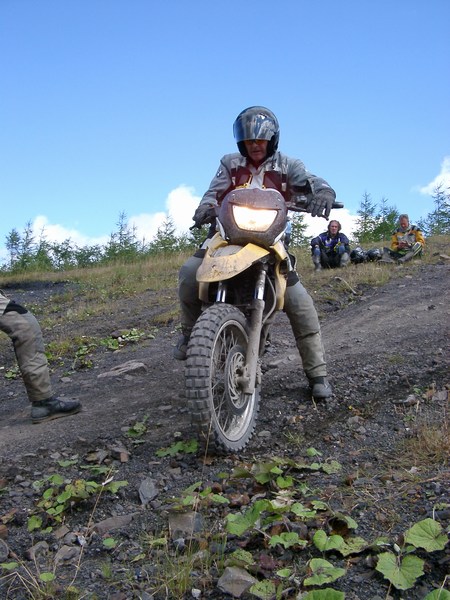 Nearly pointing downhill 2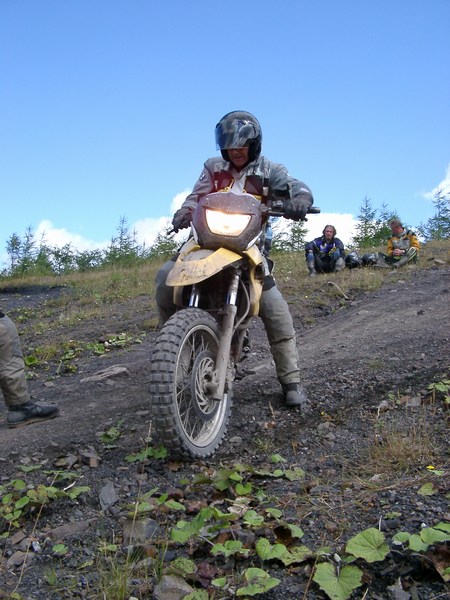 So you decided to dismount did you John?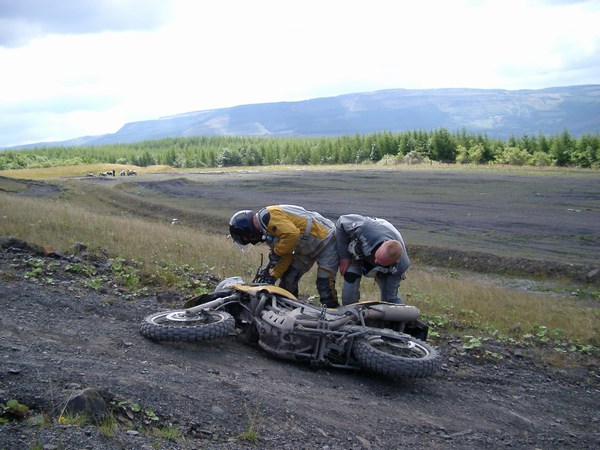 Steady as she goes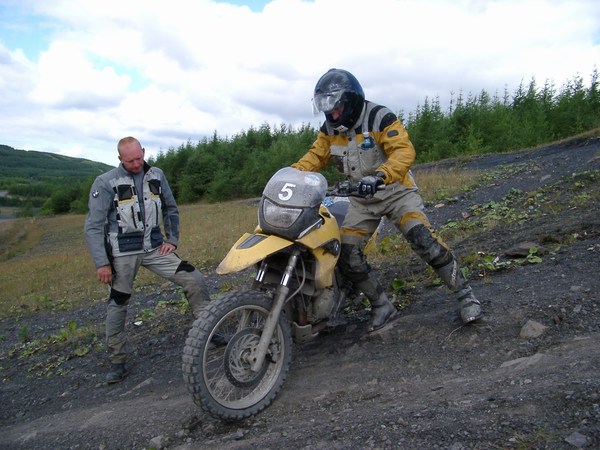 Now if I could work out how to get on the damn thing!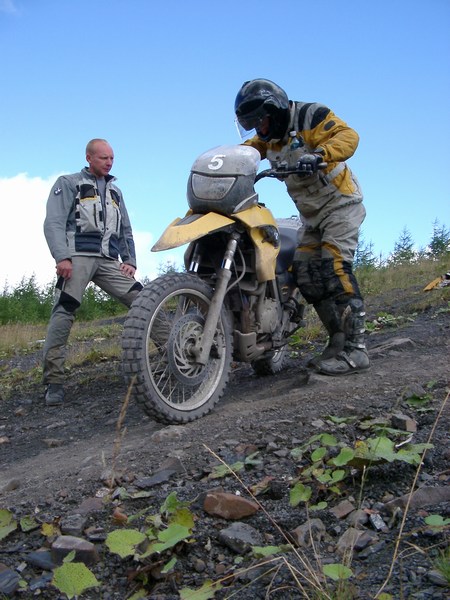 Made it!!!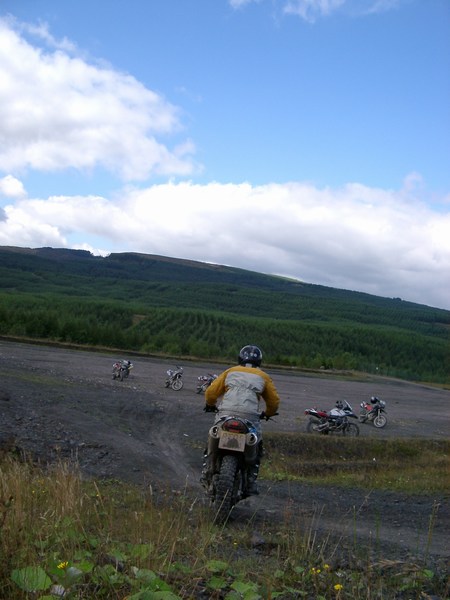 Good stance Colin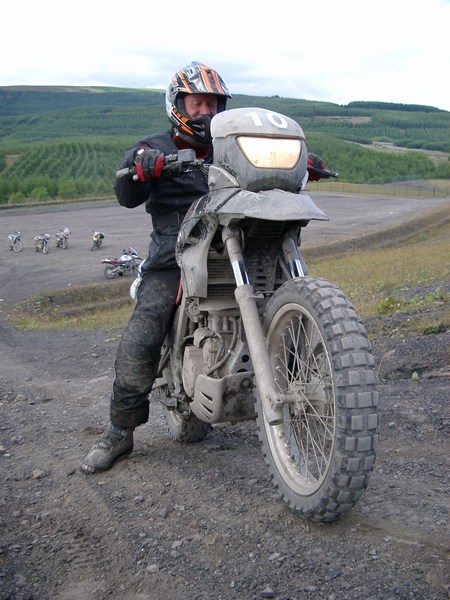 Extremely deft clutch control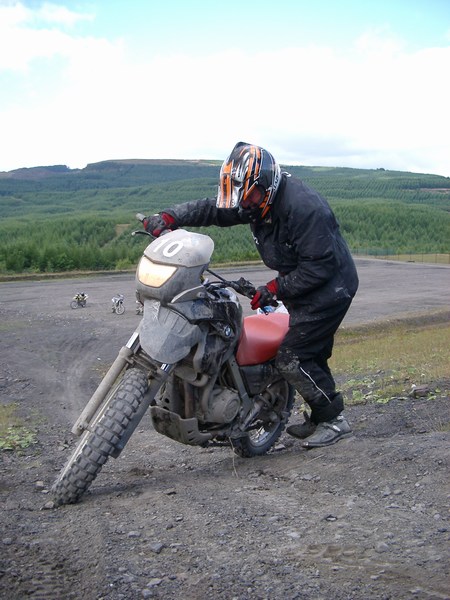 Thats a big bastard to get off half way up a cliff!!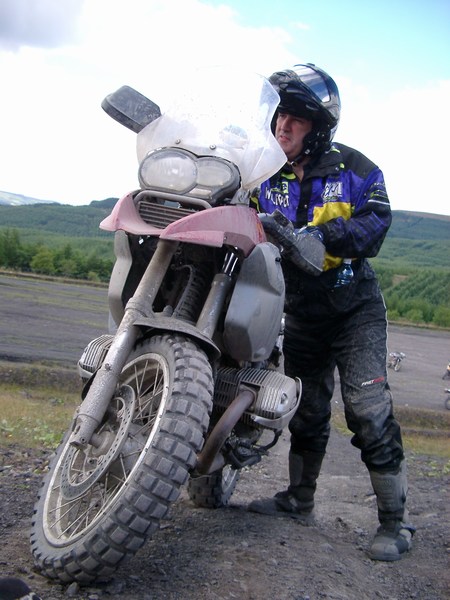 Easy...easy does it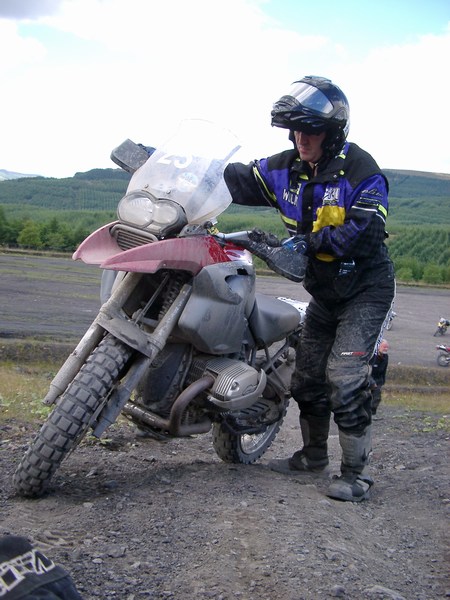 Very smooth!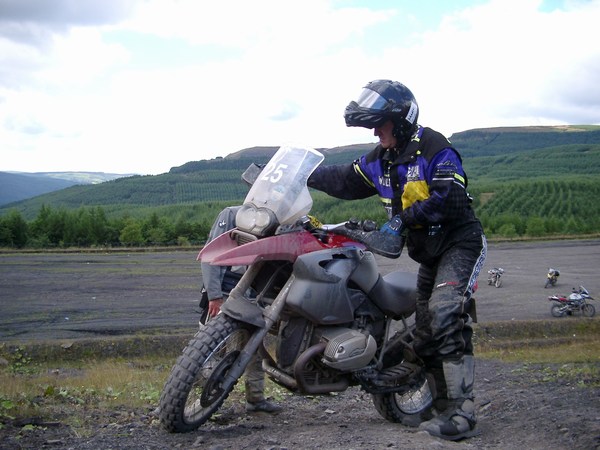 One leap of faith and I am on my way!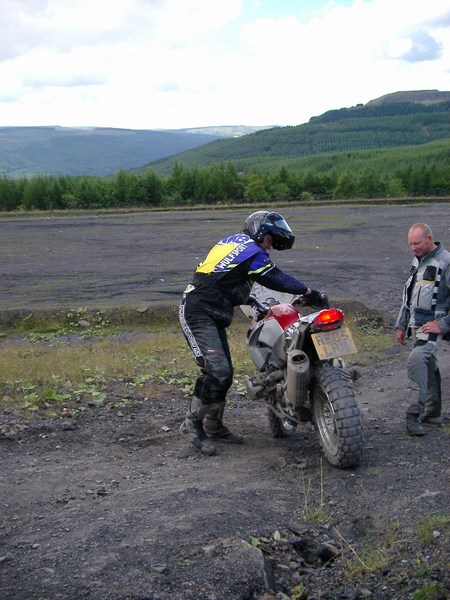 Glad I've been doing those ballet lessons!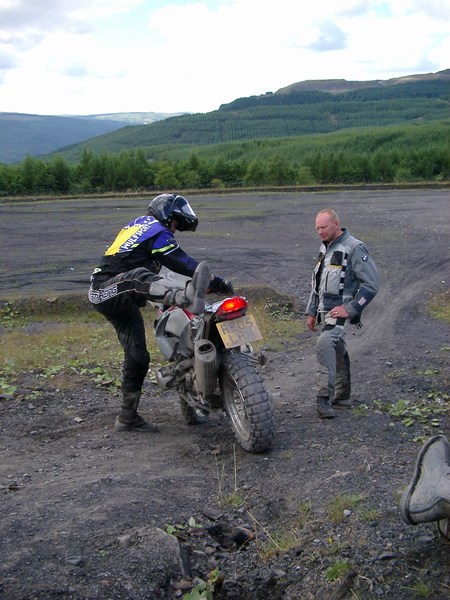 I think I am back in control!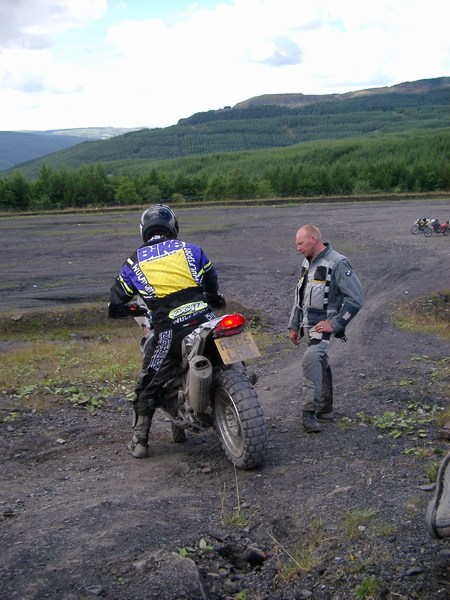 Super smooth Richard shows how it should be done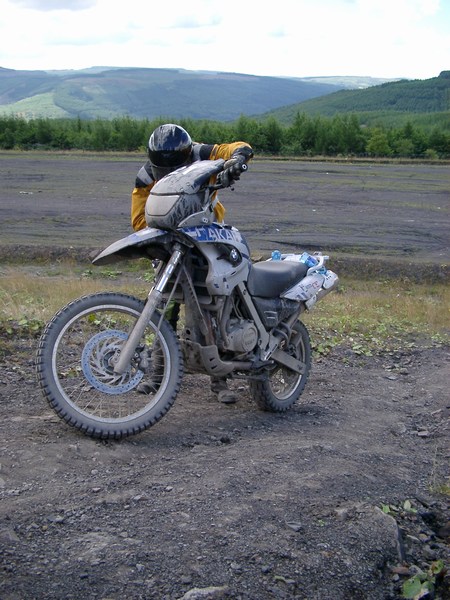 I think I can see a five quid note down there!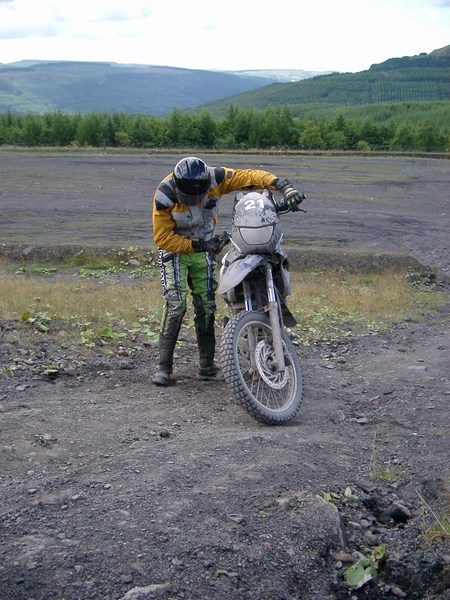 Medium size John on big Mother!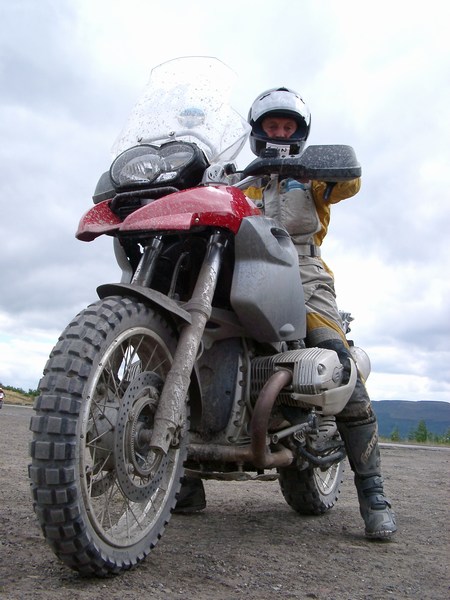 And again!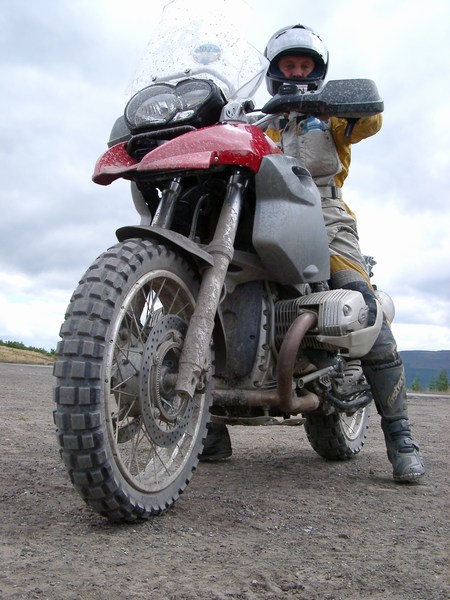 How do you get the bloody thing started??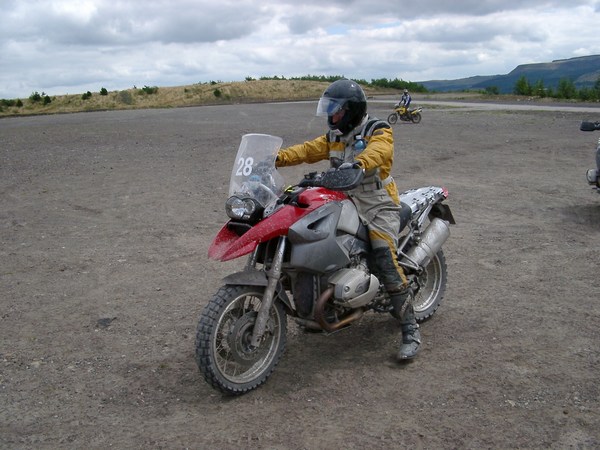 Simon on a Super Custom 650GS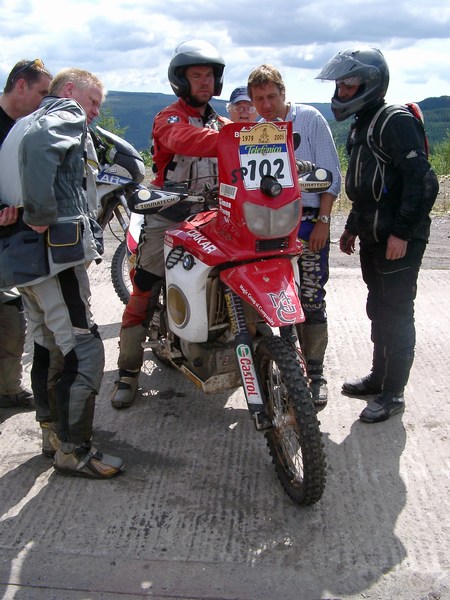 The Pace Notes in full view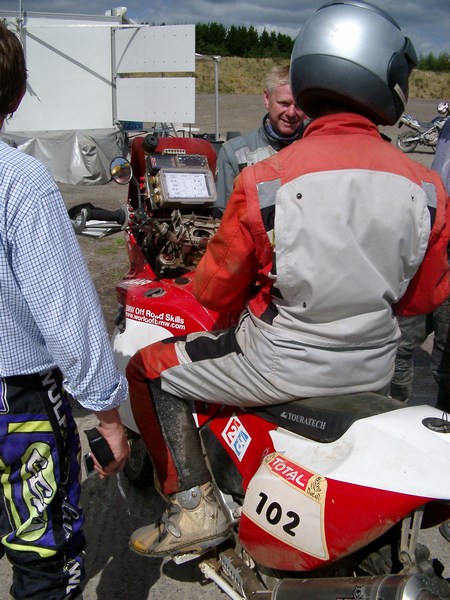 Dave and Simon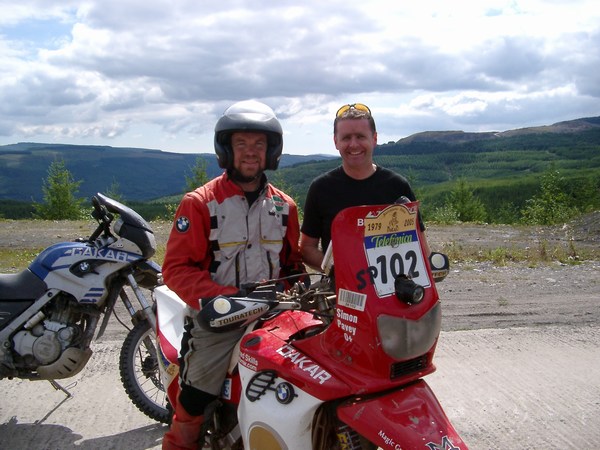 And again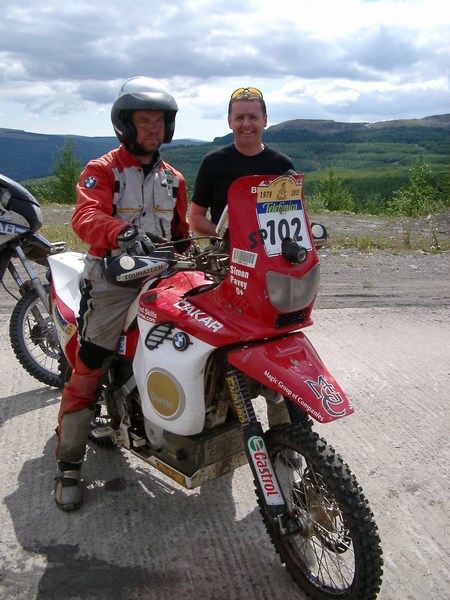 What did I do to deserve teaching this bunch of clowns!!